W.Va. ranked eighth for most dangerous roads in the U.S.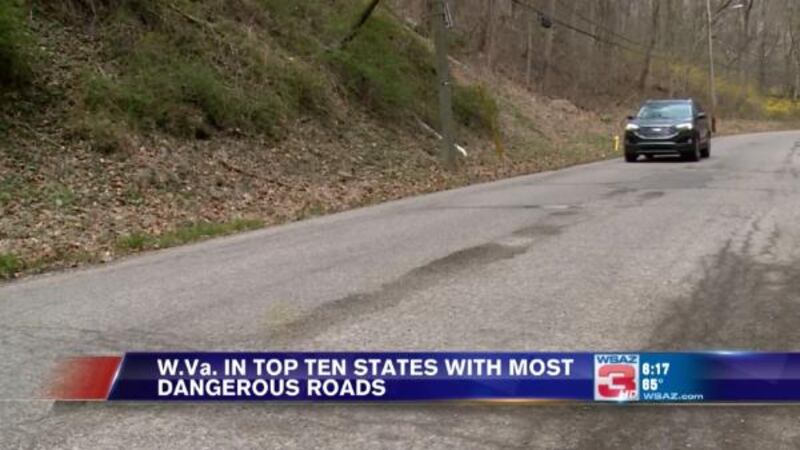 Published: Mar. 29, 2019 at 7:30 PM EDT
West Virginia was ranked eighth out of 10 states with the most dangerous roads.
According to a recent study from 247wallst.com, which is a financial website, West Virginia roads are some of the most dangerous in the country.
The report calculated the number of motor vehicle fatalities with the help of the National Safety Council and U.S. Census Bureau's Population Estimates program. For every 100,000 Americans, there were about 12 fatalities across the country.
"In 2017 there was approximately 303 fatalities. Of those fatalities, 98 of those people were restrained, 84 were speed-related and approximately 72 were alcohol impaired over a .08 BAC," said Charleston Police Sgt. Chris Burford.
The report also factored in many different conditions such as speed limits, seat belt usage, weather and drunk driving rates. With those circumstances, each are impacting the likelihood of a fatality on the road.
Burford, the traffic division commander of Charleston Police Department, says that West Virginia isn't perfect when it comes to driving safety, but officers have noticed improvements.
"Seat belt usage is above 90 percent in the state of West Virginia which shows progress. We still have some work to do and a ways to go, but I would like to encourage everyone to obey traffic laws, slow down, stay off your cell phone and just be a good driver for yourself and everyone else," Burford said.
Elsewhere in our region, Kentucky came in 10th on the list.